Hedgehog EasyClean Glove
The durable, re-usable EasyClean Glove cleans hands, homes and cars without the need for harsh chemicals or abrasives. It cleans without scratching, works on a wide range of surfaces and you can even use it to scrub vegetables.
With just water, the EasyClean Glove will remove oil or latex paints, oil, caulk, dirt, adhesives, ink, nail polish from your hands, or grease from surfaces, including BBQs.
With mild cleaning solutions and water, it will clean surfaces such as windows, sinks, showers, counters, table tops, cars, dishes, fridges and floors, without scratching.
The EasyClean Glove also replaces the need for scouring pads, microfibre cloths, cleaners and rags and because there's no need for harmful chemicals, it's considerate to the environment.
The single glove is one size fits all and is useful to have around the house, car or garage, for quick cleaning. It's really useful for removing paint from hands when painting and decorating.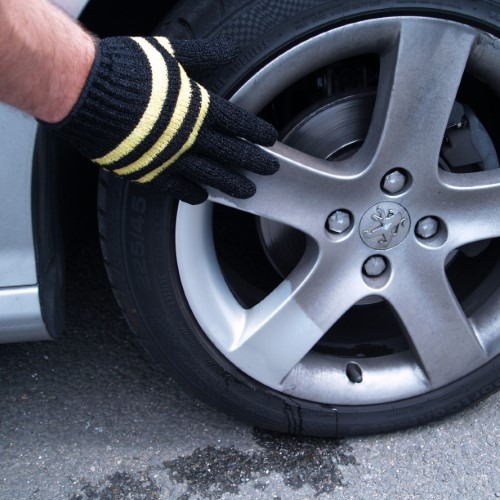 Features:
No harsh chemicals
Odour free
Re-usable for up to 6 months
Scratch free
Environmentally friendly
Soft on the skin
Multi-surface
Saves money on cleaning products
No harmful by-products are created during use
Inexpensive and convenient
PLEASE NOTE: We do not sell our products directly so please follow the Find a Stockist link at the bottom of the page. For contactless delivery to your home, please browse through our list of online stockists.